Best winter investment projects - Inflatable obstacle course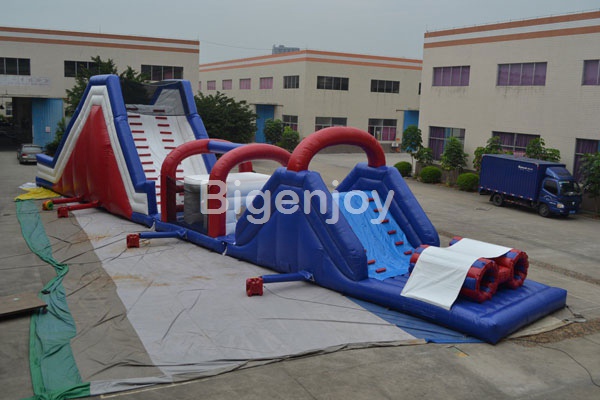 Inflatable obstacle courses are presented through a variety of colorful shapes to make the deserted winter look warmer. What is more, there will be more people during the holiday, inflatable obstacle course is become extremely popular. In addition, when you bounce on the inflatable obstacle course in the cold winter, the body temperature will also be some increase, very warm.
With the gradual expansion of the use of inflatable obstacle course, it is increasingly being favored by the market, especially in some places where competition is more fierce.
Inflatable obstacle course is composed of different parts, each part has its own independent play, each part is not the same,composed of different elements. This resulted in obstacle course content and play rich, able to fully arouse the participants' entertainment mood and challenge their own self-desire.