Advantage of inflatable slide to kids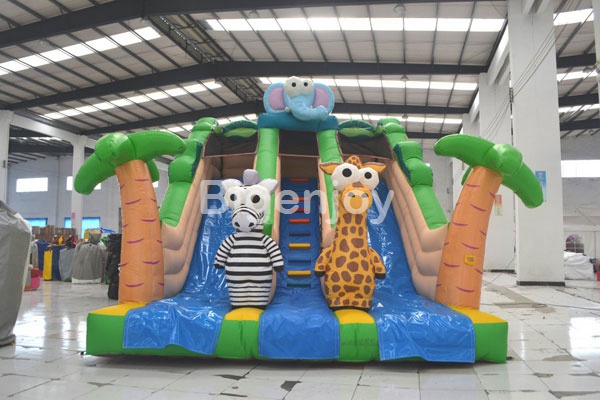 On the road of growing up, playing is essential. Slide is the best toy to kids. There are many types of slides, which are made of wood, metal, stone, plastic, aerated, rubber, and even ice. In terms of shape, there are various types of slides, rollers, rotors and so on. Today, let's talk about the inflatable slide.
Inflatable slide with high quality PVC cloth, fine workmanship, high safety factor. Play inflatable slide is good for children to play and learn.
Children playing inflatable slides can exercise, develop athletic skills, and increase balance and coordination. Inflatable slide can create a good atmosphere for children, kids will play the slide with many strange children, when they play, it will enhance the feelings, learning and trust.