Benefits of inflatable rock climbing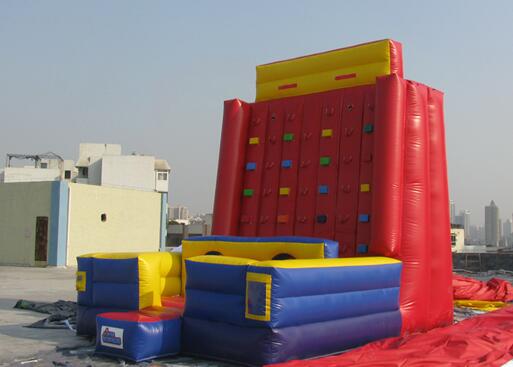 Inflatable climbing as the popular entertainment for children, can bring happiness and greatly improve to children. So do you know the benefits of inflatable climbing? BIGENJOY inflatable share about the relevant content for you today.
1. Inflatable climbing can enhance the sense of balance.
Inflatable climbing is known as "Spider-Man" walking in the rock wall, that is the sense of balance, children who are still developing physical and emotional balance between hands and feet need to be trained more.
2. Inflatable climbing can improve the body's softness and sense of coordination.
This is the key ability of inflatable climbing, it is more important than physical strength. Many other countries have use inflatable climbing to medical the development of children's coordination of muscles, hands, eyes and body.
3. Inflatable climbing can improve concentration.
As you step under the rock and watch for every detail of the body moving over the rock, special attention is needed at this point, which is a great help to children's future learning.