Make Your Inflatable Water Park Better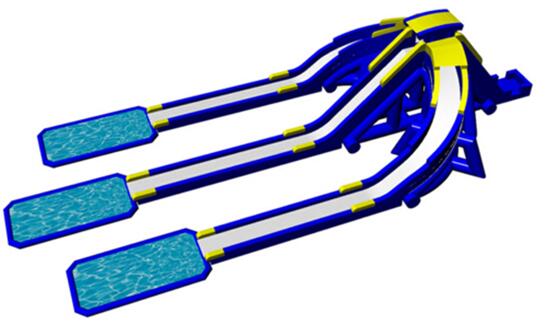 Inflatable water park as the most popular summer entertainment, business is very competitive. And who can give consumers the best experience, who can quickly seize the market. So today BIGENJOY inflatable share this knowledge for everyone.
1. From the security point of view
All inflatable water park has a certain useful life, will continue to wear in the use, and those which reach the service life or wear more serious water park will be a big security risk. Inflatable water park as a place for people to play, keep safe for players is very important. Therefore, the inflatable water park needs to be regularly updated according to actual usage.
2. From the players experience point of view
Usually, people are full of interest and passion for the fresh and fun things, especially for the inflatable water parks! If the park do not update for a long time, will make the whole attraction of the entire park decreased, it is difficult to trigger the players. Therefore, in order to gather more people, need to create a more interesting new amusement experience, inflatable waterpark updates is essential.