Keep good protection for the wind when you use the inlatable product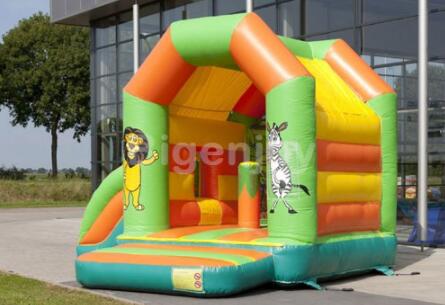 Inflatable bouncer as a popular entertainment for all over the world, the importance of its safety is do not need to say more, but today, Bigenjoy inflatable want to share something with you about how to work for the wind protection.

Where should we beginning for the windbreak work? We need to get some tools, such as expansion screws and safety ropes. First, take the bouncer to the right place, open and inflate it. The both sides of the inflatable bouncer need to use the safety rope tied to the expansion screws. Don't use the sandbags, wind has a non-directional, the sandbags is not desirable. And the safety rope should the anti-ultraviolet nylon rope or wire.

In fact, most problem of the inflatable product is not cause by the quality, more to blame the operators are mismanagement. when the strong wind coming, operator should stop playing in time, deflate the bouncer and put away, to avoid some dangerous.