How to choose high quality inflatable castle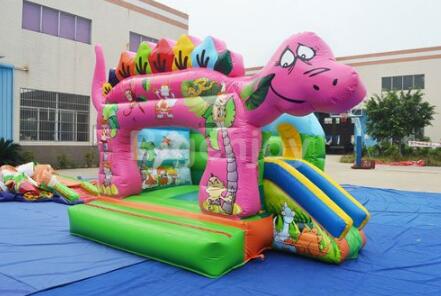 Bigenjoy inflatable show you the specific details of the inflatable castle, these can help you understand how to distinguish between good or bad quality and workmanship.
1. Inside of the inflatable need to the use of large-scale mesh structure, because that will make the air more uniform and more safe.

2. According to the sewing technology characteristics, different sewing use in different parts. Double stiching usually use in the place which have a bigger force. And concealed wiring more beautiful, if use them together will make the air tightness.
3. Reasonable structure: the large connection need to use the arc structure, in the purpose to make the product force evenly, and the corner part need to make a reinforced cake to increase the product life, the castle of this quality will bring you more investment income.

4. Different fence height for different inflatable castle: if the castle is below 40 square the fence height is 60cm, 40 square or more than 40 square the fence need 70cm, and for the inflatable slide, fence height is 90cm.