Inflatable castle can not lack health supervision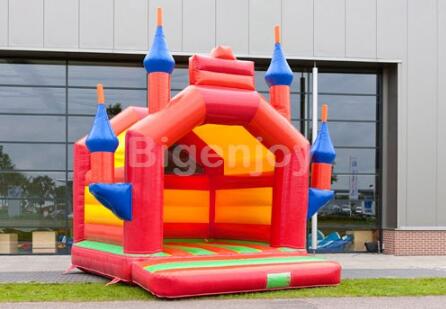 Today, you can find many different sizes of inflatable castle both in the large shopping malls or parks. These inflatable games such as ocean ball pool, inflatable slide are so funny that make the children forget to return, became a good place for children to play in holiday. But Bestfun remind you that in the operation of these inflatable parks, can not lack of health supervision.
At present, the sanitary conditions of many inflatable castles is very poor. Especially in some supermarkets, because in the market will sale some cold drinks and other food, some children play with eatting, some cold drinks and food scattered in the inflatable, and some children are too small and they will pee on the inflatable too. No wonder many parents will smell when they play with their children. In addition, outdoor inflatable castle also will be covered with dust due to wind and rain.
Therefore, parents should take their kist to the inflatable park which have the better conditions better. And as operators, should also try to do regular disinfection to ensure that the game is safe and cleaning.