Pay attention to the blowers for inflatable slide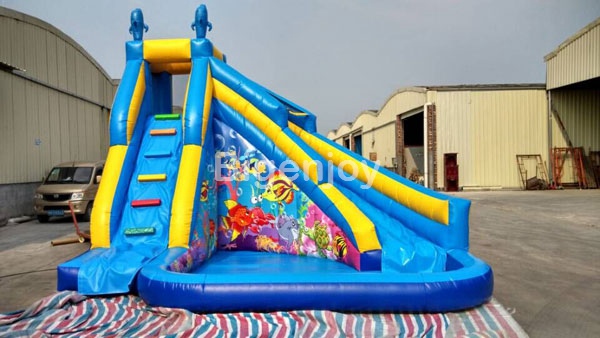 We all know that if the inflatable slide is not well filled with air, a variety of problems can occur. Unsaturated slide, children are not enough fun, but the over-saturated slide is full of danger, so good inflation is very important. To achieve the premise of play is to install a matching blower in right, how to install it? Bigenjoy inflatable find out about it as below.
1. Blower should be connected to a reliable ground, and regular inspection, make a protective net for the blower inlet, so as to avoid accidents.
2. Choose the national standard 1.5mm2-4mm2 cable in few meters connected with the blower, the other end connected to the air switch, and connect the electric shock protector.
3. Before use should check the power and voltage if match the nameplate show, if the rotation direction is correct.