How to choose inflatable water park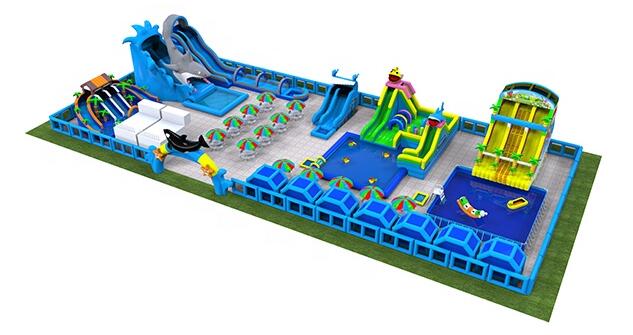 If you want your inflatable water park have a successfully operate, the previous purchase is very inportant. So how to do choose a high quality inflatable water park? There are 4 key points, following I will introducing these to you.
1. Good water park manufacturers not only to provide high-quality products, but also provide from pre-sale to after-sales service. Therefore, the inflatable water park investors must sharpen their eyes, carry out field visits, choose a reliable manufacturers.
2. Purchase of inflatable water park is not the same as the shopping mall, shopping mall is personal preferences, but for inflatable water park purchase needs to the market preferences. For the core groups, select their favorite inflatable water.
3. On the basis of quality and service, then compare the price. Don't get a cheap price to buy inferior products, after all, you get what you pay for.
4. Inflatable water park as a game for people to have fun and leisure, the appearance of your water park is also crucial. to a certain extent, that will representative of your whole park, and also determines the attractiveness of tourists.