Maintain your inflatable water park after the heavy rain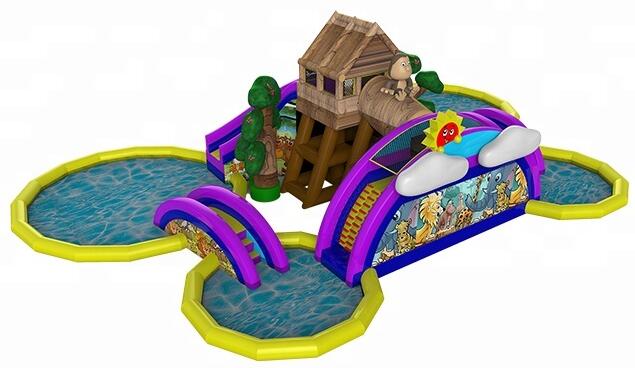 Summer is the hot season for the inflatable water park business, but it is more rain too. So how to make a good maintenance for the inflatable water park in the rainy day is very important.
The correct treatment for your inflatable water park is wait till the rain stop and do the following operation:
1. Put the disinfectant, need 1.5 to 2 times than the usual added.
2. Wait for 2 - 3 hours, add some PH adjuster, until the PH reaches 7.5 point.
3. Mix some algicide
4. Juring these process is better with filtering
5. If water is green after rainning, add some natural clarifying agents (and add precipitant at night).