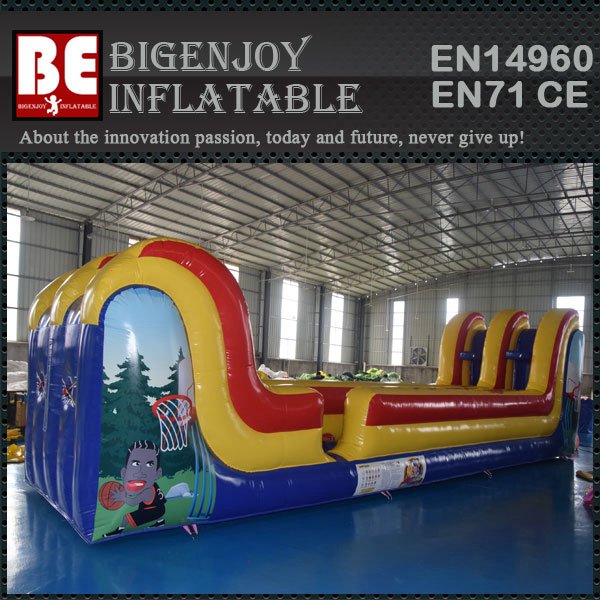 Introduction
Crazy trampoline running game bouncer
This inflatable bungee run is an inflatable game where two players each wear a harness with a bungee cord attached. One end of the bungee cord is attached to the back wall of the inflatable bungee run and the other to the vest.
With their hand on the back wall to start, they must run forward as fast as they can to stretch the bungee cord. When they stop progressing forward, they must place a connection tape on the center lane to mark their distance. The bungee cord then yanks them back to provide good laughs for everyone. Approximately 60 people per hour can take a turn on the inflatable bungee run.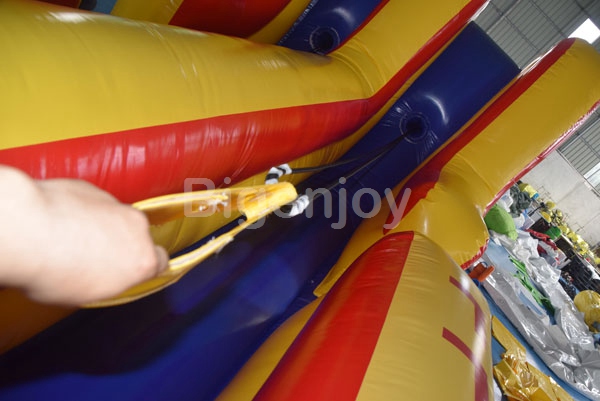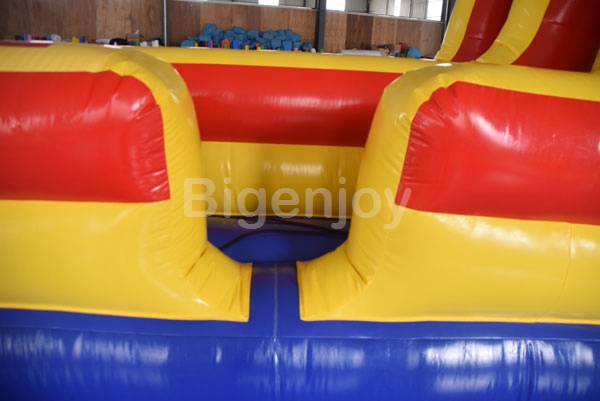 Buckle up! Bungee run will keep the kids running and always coming back. Two kids will compete with each other in two lane inflatable bungee run units.
Provide the kids with inflatable interactive tournament games and let them have long-lasting fun. All the parents are willing to give their kids the best in the inflatable world of interactive games as it comes to fun. Have the kids laugh and enjoy this inflatable treat from the parents.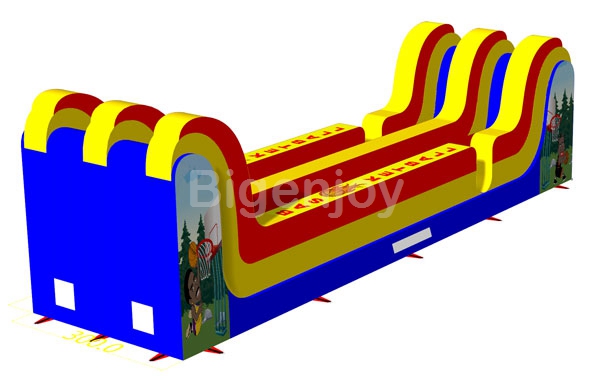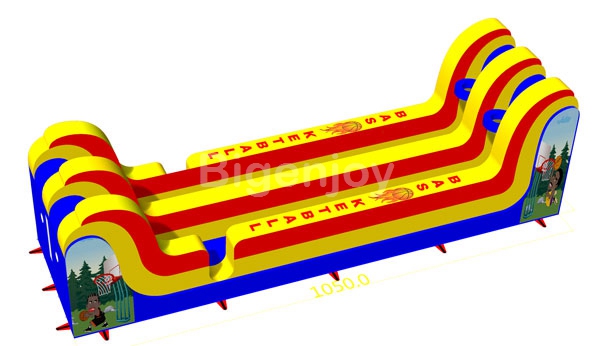 More Products